Eradicating Marketing Zombies
How do you stand out in an ocean of business professionals? When it's close to Halloween, you bring out the Zombie Marketing Eradication Team. This campaign made a big splash in an otherwise conservative event. Attendees were given a zombie mask at the door and were invited to stop by the Hawthorne Booth for the cure to Zombie Marketing.
At the booth, attendees were treated to a vertically-formatted, zombie-themed video. Each visitor walked away with a team backpack and a set of case studies.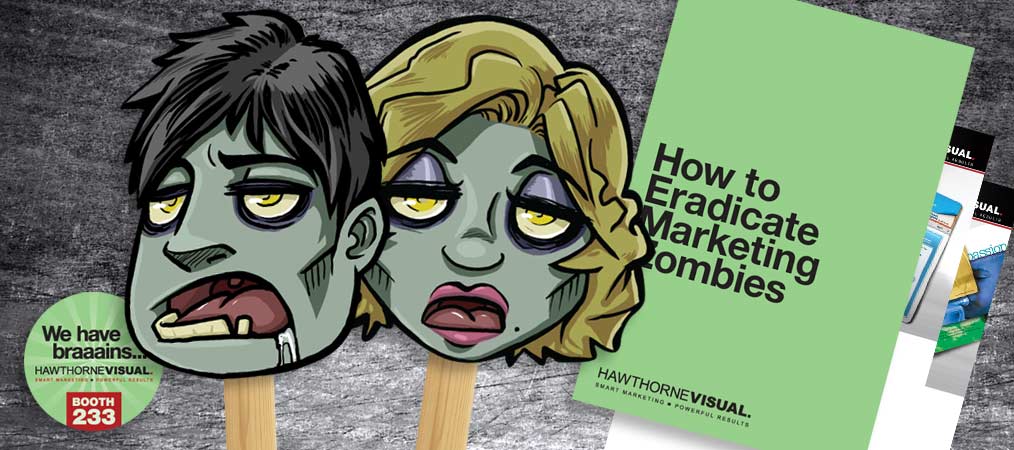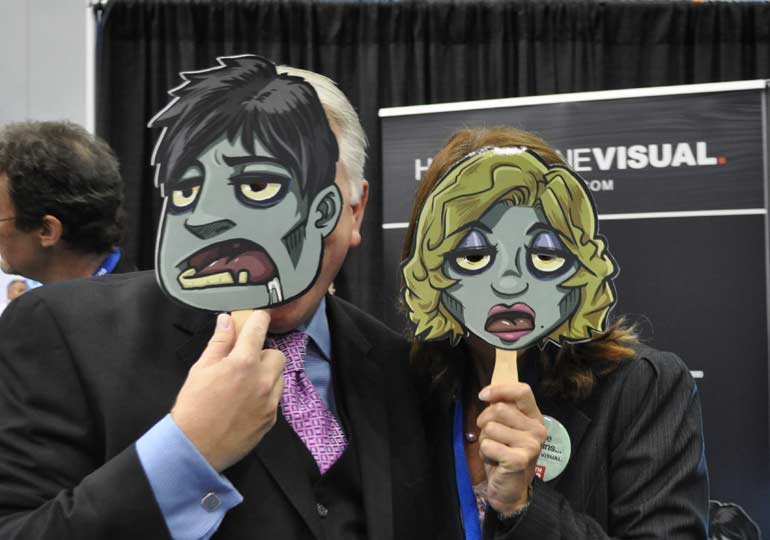 Concept and Creative Direction
Dave Dodson
Designers
Brett Houston
Millisa Jackson
Heidi Weathersby
Rus Mavrodinov
Illustrator
Meg Hanson
Studio
Hawthorne Visual Communications